Confident, healthy, and respectful children. Kids and Juniors program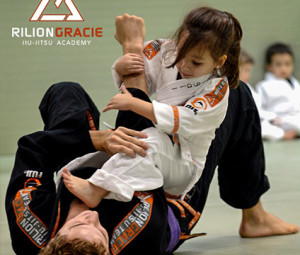 Would you like to see your children get a lifelong love of learning Brazilian Jiu-Jitsu?
Rilion Gracie Academy offers a two-fold approach to developing skills for Kids and Juniors.
Each class consists of physical exercises; self-defense techniques and educational games. 
Our method will develop your child's coordination, agility and flexibility in a fun and safe environment.
Get Your Child Started
Martial Arts
The art of Brazilian Jiu Jitsu, developed by the Gracie Family in the 1920's, focuses on technique rather than size, so it is an excellent and safe activity for children over 4 years old. Your child will learn valuable motor skills, because Gracie Brazilian Jiu-Jitsu uses the entire body to perform techniques.
Personal Development
Emotional balance (an important key to inner peace), harmony, leadership, responsibility, courage, self-control and self-confidence to handle life's threatening situations and interact with other kids.
We also put an emphasis on the personal development of our Youths — on the mat and off. We encourage the values of honesty, integrity, and good citizenship while focusing on self-confidence, goal setting and achievement, and using good judgment.
Brazilian Jiu-Jitsu is for everyone!
Have more questions? Visit our FAQ page for more details!